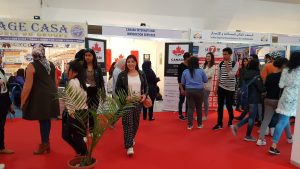 CANADA INTERNATINAL IMMIGRATION AND INVESTORS SERVICES 
Regulated Canadian Immigration Consultants, RCIC
Canadian Immigration Law Consulting Services
CANADA INTERNATIONAL-IEE Inc.
Since 1997
You Tube Channel
CANADA INTERNATIONAL IMMIGRATION SERVICES

CANADA INTERNATIONAL-IEE Inc. established in 1997, is a licensed Canadian immigration law consulting firm that offers Immigration to Canada, Study in Canada, Study Abroad, Business Brokers services
Canadian immigration consulting services (PR Permanent Residency, Start-Up-Visa, Business immigration, Investors Visa, Study Permit, Work Permit, PNP provincial Nomination programs, Citizenship, Spouse Sponsorship,  Parent and Grandparent sponsorship)
Study in Canada (Canada International offers admission at Canadian universities and colleges, Study Permit and Work Permit, Postgraduate Work Permit)
Study Abroad ( USA, UK, France, Turkey, Cyprus, Jordan, Egypt, Dubai, Malaysia, Australia and New Zealand )
Business Immigration to Canada, Investors Visa
For more information and/or to book your one-on-one consultation on Immigartion to Canada, study in Canada and/or invest in Canada,  please contact CANADA INTERNATIONAL IMMIGRATION AND INVESTORS SERVICES at:
Mobile: + 1 450 227 1111 – WhatsApp – Canada
Email: info@canadainternational.com
CANADA INTERNATIONAL is a proud Canadian company established in 1997 in Brampton, Ontario, Canada, CANADA INTERNATIONAL was incorporated CANADA INTERNATIONAL-IEE Inc. in 2001.
CANADA INTERNATIONAL-IEE Inc. has been a member of Team Canada Trade missions to Middle East and USA in 1998 and 2003 accordingly.
CANADA INTERNATIONAL-IEE Inc. has its head office in Montreal,  Canada and clients base in 30 countries worldwide in Canada, USA, UK, Germany, France, The Netherlands, Spain, Italy, Morocco, Algeria, Turkey, Cyprus, Egypt, Lebanon, Jordan, Kuwait, Qatar, UAE, Oman, Saudi Arabia,  Sudan, India, Pakistan, Russia, Malaysia, Indonesia, Thailand, Nepal, South Korea, Venezuela, New Zealand and Australia.
Entrepreneurship Training Services:
Training Entrepreneurs on  how to set and own a successful business based on 24 years experience as an Canadian entrepreneur setting a successful business with clients in over 30 countries around globe

Canadian Immigration Law Consulting Services All immigration services to Canada are provided by Canadian immigration lawyers and licensed Regulated Canadian Immigration Consultants, RCIC.
Important Note: All meetings with clients are done through ZOOM Video calls, Or WhatsApp Video Calls, there is consultation fees
International Students Admission Services Since 1997
Business Brokerage Division: Buy and Sell profitable business in Canada.
Services to Canadian and International Investors and business owners: CANADA INTERNATIONAL assist Canadian and international investors and business owners who are interested in buying and or selling well established and profitable business in Quebec, Canada.
CANADA INTERNATIONAL IMMIGRATION AND INVESTORS SERVICES LIMITED

CANADA INTERNATIONAL-IEE Inc.

CANADA INTERNATIONAL

Since 1997

Join Us And See How The Best Is Done

Canadian Head Office:

Montreal, Canada

Mobile: + 1 450 227 1111 – (WhatsApp)

Email: info@canadainternational.com

www.canadainternational.com